Hospital/Doctors Aggregator & Booking App
Shatter stereotypes and redefine healthcare industry with the power of AI & Mobile Apps
---


Build Patients Loyality
Custom-Native Medical Mobile App
---
The success of every healthcare business lies in building unbreakable trust and customer loyalty. Our customized Medical App is a fully-integrated, personalized patient care solution that cultivates loyalty for the healthcare business. With this patient care app, patients can easily place basic enquiries, schedule appointments, and communicate with hospitals/clinics. The app can also guide patients toward targeted action (call to action) using customized deals, promotions and updates about hospitals/clinics, referrals, and social media shares.

Medical Website & PWA
Hospital / Doctors Directory Portal
---
With our secure, responsive and aesthetically pleasing Hospital/ Doctors Directory website, patients can easily get information about hospitals, doctors and other medical institutions on their PC or Mobile browser. With the added help of Progressive Web Applications (PWA) technology, patients can use this interactive platform without installing a mobile app.

Manage your business with just a few simple click
Admin Panel for Hospital, Doctors and Company
---
Hospitals, clinics, or doctors can manage their bookings and profile with ease using a web-based admin panel. Using this, they can view their appointments, ratings and reviews, update their profile, chat with patients and much more. The Hospital/Clinic/Doctor (Super Admin) can manage nearly all operations using this admin panel starting from adding hospitals and doctors to viewing revenue reports.
Drive More Appointments for Hospitals
Appointment Booking AI Chatbot
---
If you are a doctor or a hospital manager, you will know that a lot of time gets wasted in scheduling appointments. Hospital Staff gets tied up in manually corresponding with patients to do something as simple as setting an appointment when they could be doing something more valuable with their time. Imagine if a bot could handle all the mundane stuff so that your staff is free to do more? Take advantage of an AI backed booking chatbot to make the most of your resources without losing out on quality interactions with your customers.
Innovative Features
Platform Highlights
Native Mobile Apps
Responsive Website
Progressive Web App
AI enabled Chatbot
Multi Countries
Multi Languages
GPS Location Search
Social Media Login
Appointments Management
SEO Optimized
Secure Payments
Customer Loyalty
Benefits for Your Business
Brand awareness and visibility

Improved business sales and efficiency

Time savings and hassle-free interactions

Increased awareness of patient behavior

Update latest news and advertisements

Marketing through social media

Assured ROI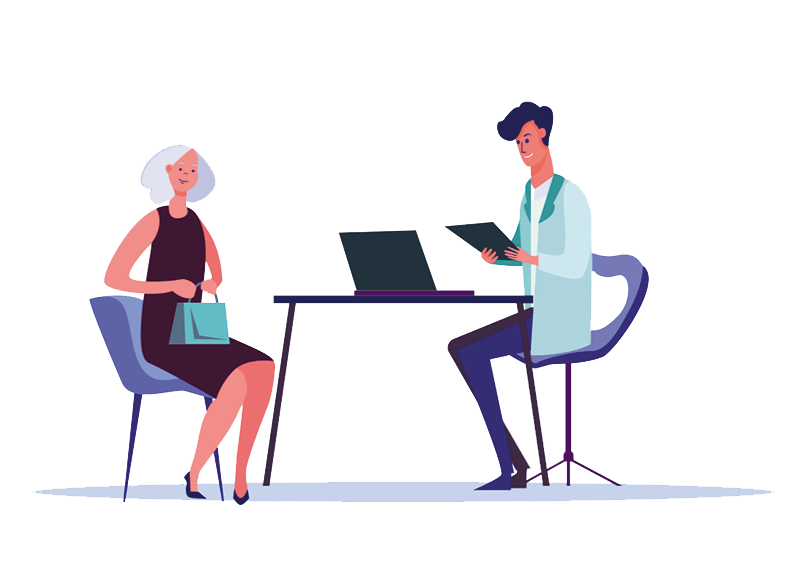 Benefits for Your Customer
Time savings and hassle-free medical appointment scheduling

Extensive range of service availability

Convenient Payment Options

Track and manage appointments

Get comprehensive hospital and doctor information

Receive notifications on news and advertisements